Careers With PSAV
To PSAV, all the world's a stage — and the stage keeps getting bigger and more exciting. Our highly trained technical staff delivers innovative solutions in support of events ranging from small meetings in single conference rooms to global multi-media conference events with thousands of attendees. The opportunities here — and the cutting-edge technology at your fingertips — will give you the kind of adrenaline rush that makes you inspired to go to work every day.
get to know PSAV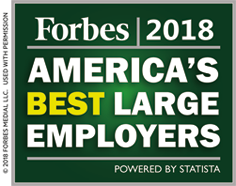 PSAV Named To America's Best Employers List by Forbes
Learn More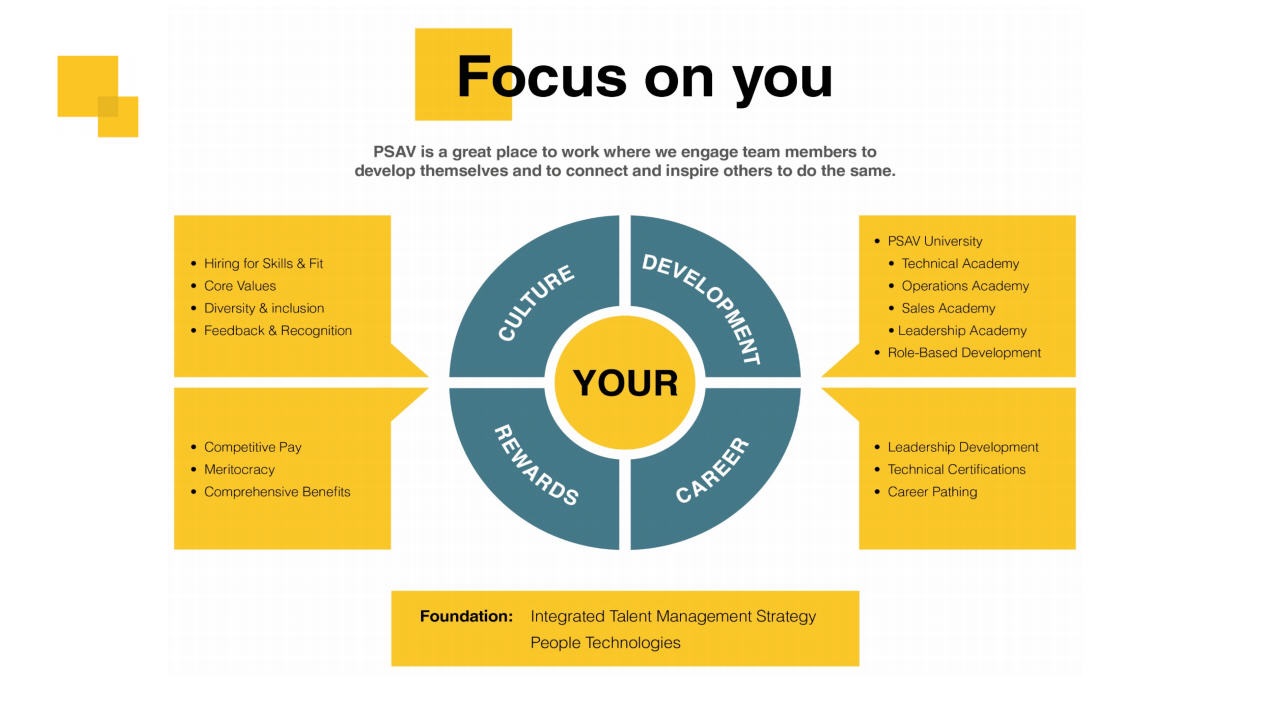 Travis

Director of Event Technology VI

I began my career with PSAV as a technician shortly after graduating college back in the fall of 2008. One of the very first things I noticed about PSAV is that if you have the drive and the willingness to put in the work you can really move forward and further along your career in whatever direction you decide. PSAV offers exceptional training programs and I really feel like they invest in their employees which they consider their most valuable asset.

Kathy

Manager, PMO

PSAV allows me to maintain a great work / life balance. I thoroughly enjoy the culture, and our management always makes themselves available for questions and insight. Overall, my team makes my job fun and I'm proud of all the hard work and integrity my team achieves on a daily basis! We work as a team to help make our customer's job a bit easier by providing them with tools they ask for and can use. The customers I have had the privilege to work with are always a pleasure and have taught me so many new things regarding different aspects of the business.

Dawn

Regional Vice President, Sales

I love this job because every day that I come to work, I get to be part of creating an experience for our guests. Every day is different in our industry; not all of them are great days, but they are all fulfilling. I love working for this company because it affords me the flexibility of career path I might not get in a smaller company. I started as a technician and have held seven different roles in 16 years, both in sales and operations. This company has also supported my career as a Navy Reservist, and the people and organization both have supported me through two deployments. I am always proud to say I work for PSAV.

Nick

Operations Director

I joined the team at PSAV because I was looking for advancement in my career. What I found was a company that treats their employees as assets, not liabilities. PSAV invests not only in technology, but in their employees, through developing their talents and valuing their input. PSAV has created a fun, challenging and fulfilling culture in which we work.
Tremendous Worldwide Growth
Your career and ambitions aren't tied down to one venue. From Los Angeles to London, we are the exclusive on-site event technology provider to over 1,400 venues globally.
explore locations
Comprehensive Benefits
Our 8,200 highly trained employees might not take center stage at events, but we make sure they are rewarded for being stars. Competitive salary, a full range of benefits and a true work-life balance are all part of the package.
PSAV Benefits
Hundreds of Career Paths
Whether you do your best work behind a soundboard or in front of a sales team, PSAV will help you find a career path that leads to personal and professional fulfillment.
learn more
A Day In The Life
Loading
.
.
.
Loading...
Sales

Technician

Rigging

Reception
College Students: Ready To Roll?
PSAV is always looking for talented people who are excited to help create memorable experiences that inspire change. Find out how you can jump-start your career in our dynamic industry.