Inventory Control Specialist- Audio Visual- Terranea Resort
Rancho Palos Verdes, California
Job ID: INVEN07497
Overview
Our Technicians enjoy the opportunities to work with innovative and cutting-edge technology on a daily basis. From setting equipment as elaborate as an LED wall to simply ensuring cable is properly run through the venue, our Technicians are the foundation of the events we build and bring to life. They ensure that each event is flawlessly executed, and work with the rest of the team to setup and strike down each event in a timely manner. At PSAV, customer satisfaction is our highest priority, our Technicians play an integral part in establishing a positive relationship with each of our clients.
Full Time
Travel: Minimal (if any)
Success Profile
Here are some of the top qualities that will help you achieve success in this role:
Customer Focus
Desire to Learn
Drive Results
Technicial Aptitude
Responsiveness
Hospitality
Other Important Traits
Communicator,
Team Player,
Organized,
Enthusiastic,
Versatile,
Self-starter,
Multi-tasker,
Efficient,
Safety Conscious,
Professional
The ability to put on the big shows that my hotel plans out or to teach the incoming technicians how to make these shows happen is why I really like the hustle and bustle of my day-to-day as a Technical Lead.
Purpose, Mission and Core Values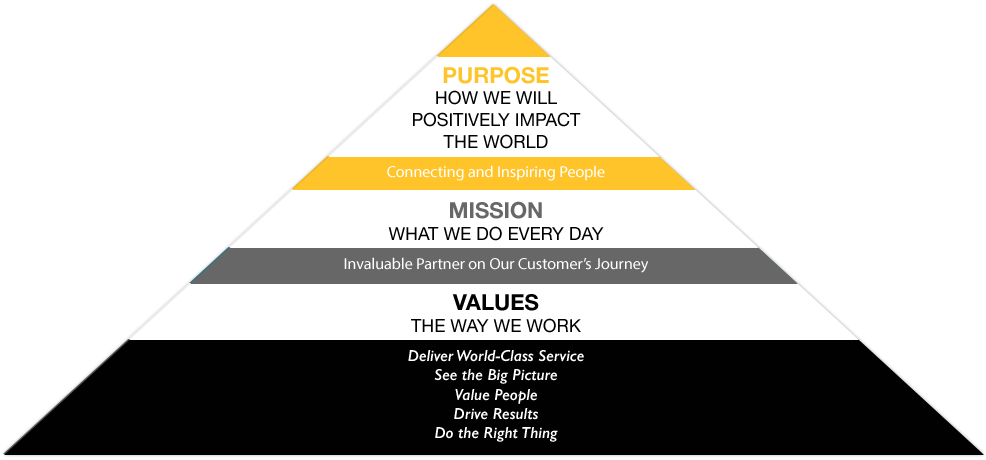 Purpose
How we will positively impact the world
Connecting and inspiring people
Mission
What we do every day
Invaluable partner on our customer's journey
Values
The way we work
Deliver world-class service. See the big picture. Value people. Drive results. Do the right thing.
Rewards
Paid Time Off

Vacation Days
Paid Holidays
Floating Holidays
Sick/Personal Days

U.S. Benefits

Medical, Dental, Vision and Life Insurance
Health Savings & Health Reimbursement Accounts
Flexible Spending Accounts
Employee Assistance Program
Retirement Planning Options (401k)
Career Wear Reimbursement
Part Time Regular Benefit Offerings
Variety of Volunteer Benefits
Commuter/Transit Benefit


Rewards/Incentives

Premium Recognition Program (CenterStage)
Performance Incentive Plans (GEI Bonus)
Employee Referral Program
Annual Merit Evaluations

Training & Development

Classroom/On the Job Training
PSAV University
Career Pathing

Mobility

Relocation
Global Transfer Opportunities
*Benefits eligibility varies upon position and/or full/part time status.
Responsibilities
Job ID INVEN07497
Date posted 02/14/2020
Location:  
Position Overview
The Inventory Control Specialist will be responsible for a variety of warehousing duties as well as continuously improving all aspects of inventory management, control and accuracy. This role will report into the Director of Operations at the Equipment Processing Center.
Key Job Responsibilities
Purchase Order Reconciliation
Reconcile receipts with open PO's to ensure that receipts and the open PO report are timely and accurate.
Take ownership of the RDF process and ensure that all are completed in a timely fashion.
Organize and maintain accurate inventory across all functional warehouses; reconciling inventory discrepancies.
Perform cycle counts as required to maintain inventory integrity.
Identify stagnant inventory and determine a course of action to mitigate.
Establish systems, procedures and controls to assure the accuracy of inventory costs within the systems.
Inventory Management
Physical Inventory
Responsible for the preparation, execution and reconciliation of the annual physical inventory.
Work directly with Inventory Control Personnel to ensure an accurate and timely process.
Research and Correct discrepancies.
 Company Support
Work closely with the Inventory Control and Procurement teams.
Provide outstanding customer service to all internal customers and peers.
Establish and Maintain strong working relationships with the various departments and team members.
Respond promptly to customer needs.
Project a positive image of department to internal and external contacts.
 Reporting
Develop, Create, Analyze and Distribute regular inventory management reports.
Reporting includes, but is not limited to, inventory aging/turns, inventory record accuracy, RDF's, open PO's, PI reporting, other KPI's, etc.