Part-Time Technical Specialist - Audio Visual*
Harbor City, California
Job ID: 203031
Overview
Our Technicians enjoy the opportunities to work with innovative and cutting-edge technology on a daily basis. From setting equipment as elaborate as an LED wall to simply ensuring cable is properly run through the venue, our Technicians are the foundation of the events we build and bring to life. They ensure that each event is flawlessly executed, and work with the rest of the team to setup and strike down each event in a timely manner. At PSAV, customer satisfaction is our highest priority, our Technicians play an integral part in establishing a positive relationship with each of our clients.
Full Time
Travel: Minimal (if any)
Success Profile
Here are some of the top qualities that will help you achieve success in this role:
Customer Focus
Desire to Learn
Drive Results
Technicial Aptitude
Responsiveness
Hospitality
Other Important Traits
Communicator,
Team Player,
Organized,
Enthusiastic,
Versatile,
Self-starter,
Multi-tasker,
Efficient,
Safety Conscious,
Professional
The ability to put on the big shows that my hotel plans out or to teach the incoming technicians how to make these shows happen is why I really like the hustle and bustle of my day-to-day as a Technical Lead.
Purpose, Mission and Core Values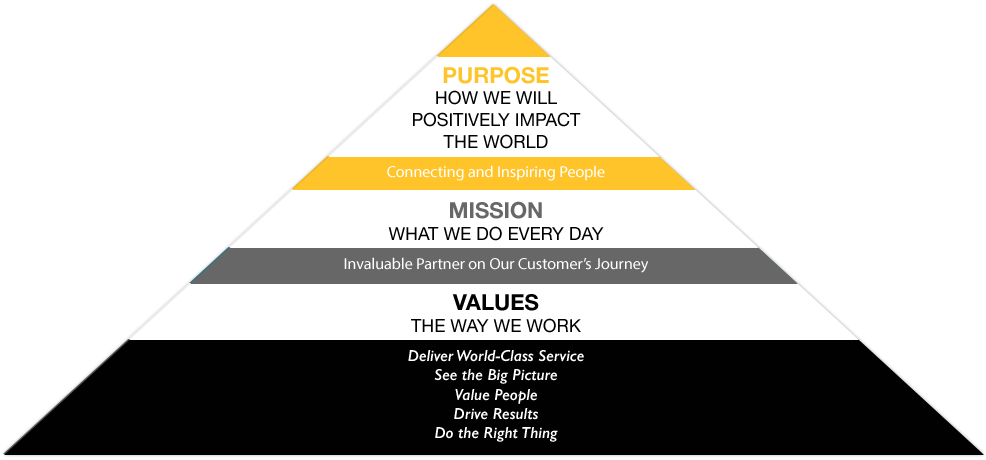 Purpose
How we will positively impact the world
Connecting and inspiring people
Mission
What we do every day
Invaluable partner on our customer's journey
Values
The way we work
Deliver world-class service. See the big picture. Value people. Drive results. Do the right thing.
Rewards
Paid Time Off

Vacation Days
Paid Holidays
Floating Holidays
Sick/Personal Days

U.S. Benefits

Medical, Dental, Vision and Life Insurance
Health Savings & Health Reimbursement Accounts
Flexible Spending Accounts
Employee Assistance Program
Retirement Planning Options (401k)
Career Wear Reimbursement
Part Time Regular Benefit Offerings
Variety of Volunteer Benefits
Commuter/Transit Benefit


Rewards/Incentives

Premium Recognition Program (CenterStage)
Performance Incentive Plans (GEI Bonus)
Employee Referral Program
Annual Merit Evaluations

Training & Development

Classroom/On the Job Training
PSAV University
Career Pathing

Mobility

Relocation
Global Transfer Opportunities
*Benefits eligibility varies upon position and/or full/part time status.
Responsibilities
Job ID 203031
Date posted 01/09/2019
PSAV is a top international provider of professional event technology services, and stands on a 75-year record of success and growth. We strive to deliver flawless execution with a hospitality approach, for all event technology services. Our mission is to turn ordinary meetings into extraordinary events. 
---
Part-Time Technical Specialist Position Overview
Responsible for the set up and operation of small to large-scale audiovisual systems with a focus on audio, video, computer, lighting, or rigging for live events while ensuring the utmost in client satisfaction.
Key Job Responsibilities
Ensures a flawlessly executed event through accurate and timely setup, operation, and breakdown of advanced audiovisual equipment as listed in the technical qualifications section.
Provides excellent service and strives to  exceed the expectations and needs of internal and external customers. Maintains a positive relationship with all clients through effective communication. Provides estimation of labor costs. Understands and fosters the hotel/client relationship.
Training/Staff Development
Creates an atmosphere that fosters the development of technical and leadership skills in other employees. Coordinates on-the-job training for technicians and lead technicians to develop technical skills in specialty areas.
Event Supervision
Performs advanced work with Project Managers. Supervises and directs other technicians during an event.
Equipment Maintenance
Assists team with proper security, storage, transportation, and maintenance of equipment.  Performs inventory and forecasting of equipment needs.

---
Required Skills
High School Diploma is required. Bachelor's Degree is preferred.

3+ years of field experience in specialty area is preferred.

3+ years of customer service or hospitality experience is preferred.

Ability to interact professionally and effectively with a diverse work force, customer base and senior level management.

Experience with project management of multiple tasks/initiatives.

Strong customer, client and coworker interface experience and abilities.

A valid driver's license and clean driving record is required for team members in positions that may operate Company vehicles.
---
Required Experience :
Technical Qualifications
Working knowledge of the following equipment and proficiency with equipment in one specialty is required:
Audio

Video

Lighting

Computers

Rigging

House Sound

Wireless Microphones

8+

Power Speakers

Press Box

Push to Talk Systems

Audio Processing – EQ, Compression

Signal Flow

Interpret National

Riders

Analog and Digital mixers

Advanced Grounding

Schemes

Theatrical Rigging & CAD (Audio Plot Layout

& Design)

Flown Audio Systems – line arrays, trapezoidal systems

Digital Audio Recording Press-Multi Audio Feed NLE Audio Systems

Value Lines & Meeting

Room LCD

Digital video playback/record systems

Set up broadcast cameras

Event Projectors Signal Flow Stacking Multiple

Projectors

Multi-Screen Switch ng Camera Switching Directs Multi-Cam Shoot Cad Design (Video

Layout)

Video grounding systems HD System Setup Theatrical Rigging

practices (Flying

Projectors & Screens) Advanced Electrical – Tie-

ins, Distros, 3 Phase

Power

Digital Scalers Video Mapping Webcasting

Up lighting GELS/GOBOS Podium Lighting Kits Basic Focus

Follow Spot Operator

Hang & Focus Truss

Instruments

Special Lighting (LEDs, Balloon Lights)

Signal Flow

Program & Operate Intelligent Lighting Systems

Basic Lighting Design

(CAD)

Advanced Electrical

(Tie-ins, Distros, 3

Phase Power)

Interpret National

Riders

Knowledge of

Theatrical Rigging

Display Interface USB Switching Loading Apps/Drives Basic MS Office

(Excel/Word/PP)

IP Addressing knowledge

IP Address Set Up in Windows OS/Network Printers

Knowledge of DHCP/Static

Addressing

Switches/Hubs/WAPS Basic Networking Skills:

Printers, HSIA (Routers),

Wireless Networking/ Troubleshooting

Bandwidth knowledge and limitations

Graphics Generation

Advanced Networking Knowledge (Creation/Setup/ Configuration)

Knowledge of Network Subnets, VLANS, IP Routing

Ground Supported Equipment (Standing Truss Sections)

Banners and Signs

Genie Lift

Certification

Uses of airwall hangers

Dead hang points

(Non-Truss Motor)

Ground Rigger (in two-man job)

Chain Hoists

Advanced Work (Load Limits/CAD/ Power)
---
Additional Information
Team members will be in contact with high-end audio visual equipment and electrical components, and will be exposed to heights via lifts and ladders. Team members may work in multiple hotel locations. Working times include irregular hours and on-call status including days, evenings, weekends and holidays. Team members must adhere to appearance guidelines (hair length, facial hair and attire) as defined by PSAV based on an individual hotel or a representation of hotels in that city or area.
Job Location
Harbor City,California,US
Position Type
Part-Time