Driver Technician - Audio Visual - Hilton Downtown Cleveland
Cleveland, Ohio
Job ID: DRIVE03112
Overview
Our Technicians enjoy the opportunities to work with innovative and cutting-edge technology on a daily basis. From setting equipment as elaborate as an LED wall to simply ensuring cable is properly run through the venue, our Technicians are the foundation of the events we build and bring to life. They ensure that each event is flawlessly executed, and work with the rest of the team to setup and strike down each event in a timely manner. At PSAV, customer satisfaction is our highest priority, our Technicians play an integral part in establishing a positive relationship with each of our clients.
Full Time
Travel: Minimal (if any)
Success Profile
Here are some of the top qualities that will help you achieve success in this role:
Customer Focus
Desire to Learn
Drive Results
Technicial Aptitude
Responsiveness
Hospitality
Other Important Traits
Communicator,
Team Player,
Organized,
Enthusiastic,
Versatile,
Self-starter,
Multi-tasker,
Efficient,
Safety Conscious,
Professional
The ability to put on the big shows that my hotel plans out or to teach the incoming technicians how to make these shows happen is why I really like the hustle and bustle of my day-to-day as a Technical Lead.
Purpose, Mission and Core Values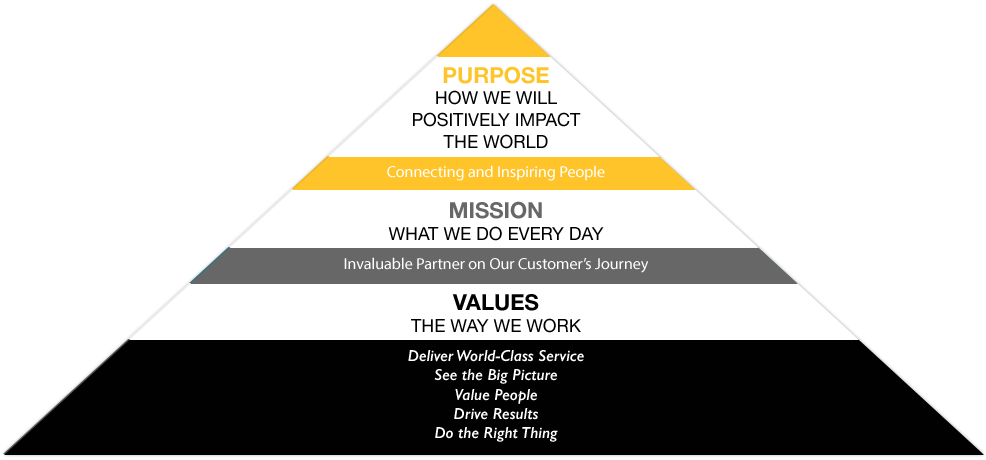 Purpose
How we will positively impact the world
Connecting and inspiring people
Mission
What we do every day
Invaluable partner on our customer's journey
Values
The way we work
Deliver world-class service. See the big picture. Value people. Drive results. Do the right thing.
Rewards
Paid Time Off

Vacation Days
Paid Holidays
Floating Holidays
Sick/Personal Days

U.S. Benefits

Medical, Dental, Vision and Life Insurance
Health Savings & Health Reimbursement Accounts
Flexible Spending Accounts
Employee Assistance Program
Retirement Planning Options (401k)
Career Wear Reimbursement
Part Time Regular Benefit Offerings
Variety of Volunteer Benefits
Commuter/Transit Benefit


Rewards/Incentives

Premium Recognition Program (CenterStage)
Performance Incentive Plans (GEI Bonus)
Employee Referral Program
Annual Merit Evaluations

Training & Development

Classroom/On the Job Training
PSAV University
Career Pathing

Mobility

Relocation
Global Transfer Opportunities
*Benefits eligibility varies upon position and/or full/part time status.
Responsibilities
Job ID DRIVE03112
Date posted 06/06/2019
Position Overview
A Driver Tech must have the ability to deliver, set and operate audio visual equipment. The Driver Tech will work in a warehouse environment pulling and testing equipment before it is to be delivered. The driver tech will interact with external customers on a daily basis. The Driver Tech will need a valid driver's license for this position. The Driver Tech work schedule will be flexible; many events are nights and weekends.
Key Job Responsibilities
Drive
Ability to drive and deliver audio visual equipment; also set and operate.
Asset Maintenance
Maintain inventory and overall appearance of the warehouse.
Job Scheduling
Assist warehouse coordinator in job scheduling.
Job Qualifications
High School Diploma or GED
Valid Drivers License
Basic Audio Visual Experience
Computer Skills
Customer service skills
Competencies
· Concern for Quality
Exceeds Customer Expectations
Communication
· Integrity
· Teamwork
Physical Requirements
Physical Requirements

Hours Per Day

Lifting Requirements

Frequency

Sitting

6-8 Hours

Lifting 0 - 15 lbs*

Frequently

Standing

2-3 Hours

Lifting 16 – 50 lbs*

Occasionally

Walking

0-1 Hours

Lifting 51 - 100 lbs

Never

Stooping

0-1 Hours

Lifting Over 100 lbs

Never

Crawling

0-1 Hours

Kneeling

0-1 Hours

Carrying Requirements

Frequency

Bending

0-1 Hours

Carrying 0 - 15 lbs*

Frequently

Reaching (above your head)

0-1 Hours

Carrying 16 – 50 lbs*

Occasionally

Climbing

0-1 Hours

Carrying 51 - 100 lbs

Never

Grasping

0-1 Hours

Carrying Over 100 lbs

Never

Auditory/Visual Requirements

Frequency

Pushing/Pulling Requirements

Frequency

Close Vision

Continuously

Pushing/Pulling 0 - 15 lbs*

Occasionally

Distance Vision

Frequently

Pushing/Pulling 16 – 50 lbs*

Occasionally

Color Vision

Continuously

Pushing/Pulling 51 - 100 lbs*

Never

Peripheral Vision

Occasionally

Pushing/Pulling Over 100 lbs

Never

Depth Perception

Occasionally

*Identifies the physical requirements that team members perform without assistance.

Hearing

Continuously
Team members must be able to meet the physical demands above in order to successfully perform the essential job functions. Reasonable accommodations may be made to enable individuals with disabilities to perform the essential functions.
Work Environment
Work is generally performed at an office that is moderately quiet. Team members will occasionally visit other work locations for meetings or for other business reasons. Working times will include days and may include evenings, weekends and holidays. Team members must adhere to appearance guidelines as defined by PSAV.