FMAV Senior AV Technician Vancouver Production Centre
Burnaby, Canada
Job ID: FMAVS06876
Overview
Our Technicians enjoy the opportunities to work with innovative and cutting-edge technology on a daily basis. From setting equipment as elaborate as an LED wall to simply ensuring cable is properly run through the venue, our Technicians are the foundation of the events we build and bring to life. They ensure that each event is flawlessly executed, and work with the rest of the team to setup and strike down each event in a timely manner. At PSAV, customer satisfaction is our highest priority, our Technicians play an integral part in establishing a positive relationship with each of our clients.
Full Time
Travel: Minimal (if any)
Success Profile
Here are some of the top qualities that will help you achieve success in this role:
Customer Focus
Desire to Learn
Drive Results
Technicial Aptitude
Responsiveness
Hospitality
Other Important Traits
Communicator,
Team Player,
Organized,
Enthusiastic,
Versatile,
Self-starter,
Multi-tasker,
Efficient,
Safety Conscious,
Professional
The ability to put on the big shows that my hotel plans out or to teach the incoming technicians how to make these shows happen is why I really like the hustle and bustle of my day-to-day as a Technical Lead.
Purpose, Mission and Core Values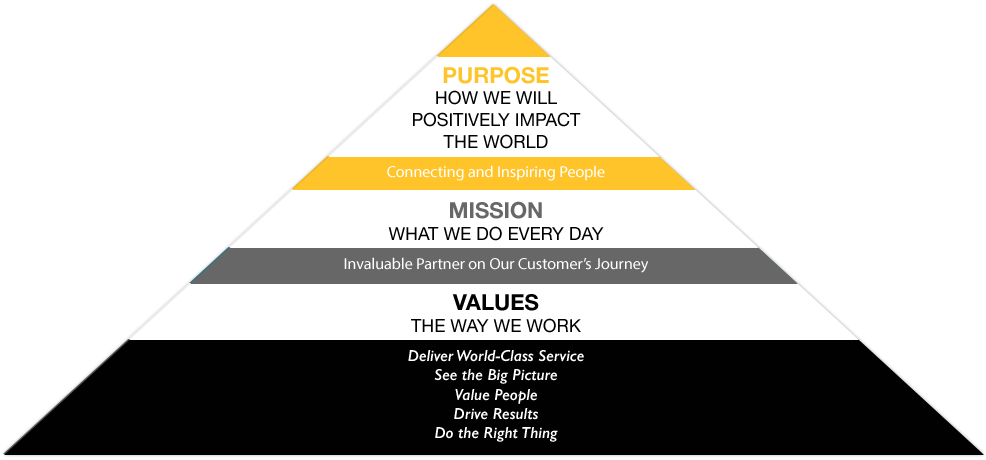 Purpose
How we will positively impact the world
Connecting and inspiring people
Mission
What we do every day
Invaluable partner on our customer's journey
Values
The way we work
Deliver world-class service. See the big picture. Value people. Drive results. Do the right thing.
Rewards
Paid Time Off

Vacation Days
Paid Holidays
Floating Holidays
Sick/Personal Days

U.S. Benefits

Medical, Dental, Vision and Life Insurance
Health Savings & Health Reimbursement Accounts
Flexible Spending Accounts
Employee Assistance Program
Retirement Planning Options (401k)
Career Wear Reimbursement
Part Time Regular Benefit Offerings
Variety of Volunteer Benefits
Commuter/Transit Benefit


Rewards/Incentives

Premium Recognition Program (CenterStage)
Performance Incentive Plans (GEI Bonus)
Employee Referral Program
Annual Merit Evaluations

Training & Development

Classroom/On the Job Training
PSAV University
Career Pathing

Mobility

Relocation
Global Transfer Opportunities
*Benefits eligibility varies upon position and/or full/part time status.
Responsibilities
Job ID FMAVS06876
Date posted 01/16/2020
JOB TITLE:

Technician Level 1 / Sr. Technician

REPORTING RELATIONSHIPS:

Reports to Operations Manager

FULL/PART-TIME:

Full Time

LOCATION:

Vancouver

SUMMARY OF ROLE:

Our Technicians focus on audio, video and lighting engineering and their role encompasses the set-up of equipment, facilitation of technical equipment for the event, and the strike of the equipment. There are also shop and equipment maintenance responsibilities.

The Tech 1 or Sr. Technician has mastery in one or multiple areas of Audio-Visuals and provides leadership, direction and mentoring to develop more junior technicians.

KEY RESPONSIBILITIES:

Event Pre-Production

Event Execution

Equipment

General

- Advance planning with client to recommend appropriate AV and staging solutions on-site

- Liaise with internal team resources to develop solutions and technical configurations

- Loading Content onto media servers, computers

- Project/production management of all events

- Preparing, labeling and scanning equipment as required

- Load/unload gear and equipment

- Provide an outstanding customer experience when in liaison with client and/or venue staff

- Install, configure, troubleshoot, repair, and replace AV systems and equipment for both live events and conference rooms, for all sizes of events

- Operate and maintain all formats of AV equipment and provide expertise and guidance to the client

- Provide on-site guidance for crew as required

- Ensure all venue safety requirements and supplier protocols are adhered to

- Flexibility to accommodate and deliver last minute changes to meeting requirements

- Operate lift equipment and delivery trucks in accordance with company safety standards/policies

- Provide feedback to management with respect to client satisfaction

- Develop and document standards and operating procedures

- Use research and field experience to provide input on technical equipment inventory acquisition plans

- Assist in maintaining, repairing and protecting all equipment

- Provide project support for new equipment systemization, maintenance and repairs

- Shows up in a professional way, in appearance, communication and execution

- Provide excellent customer-service and strive to exceed the expectations and needs of internal and external stakeholders, by maintaining positive relationships with clients through clear and consistent communication

- Develop and maintain good internal/external client relationships with vendors while ensuring confidentiality

- Remain current with industry technologies, products and trends

- Support special projects as required

- Direct, support and communicate with crew, and account managers to ensure consistent and clear needs and expectations

- Complete administrative requirements such as completion of 'show sheets' and entering hours for payroll

- Provide routine quality control oversight of the event

CORE COMPETENCIES:

- Role model of professional image and approach

- Technical aptitude

- Strong problem solving skills

- Positive attitude

- Commitment to exceptional customer service / exceeding client expectations

- Able to work independently and exercise autonomy in decision making

- Effective team player willing to assist other business areas as appropriate

- Strong organizational skills

- Professional communication skills and excellent organizational skills with the ability to manage multiple demands/projects simultaneously

- Creative and flexible, with the ability to interact with clients and coworkers, often under deadline pressures

- Be proactive and identify an potential issues during the pre-planning phase of the event with business areas and communicate issues (i.e. equipment failure or last minute revision)

- Discretion in protecting clients' confidential information/event content

REQUIREMENTS:

- Audiovisual / technical production training and/or expertise

- Proficient with computer systems used in multimedia production, including web-casting

- Possess the following functional abilities: lift 50 pounds, walk, stand, and sit for lengthy periods of time

- Ability to be flexible in working hours and be available to work outside of regular business hours

- Ability to travel periodically as work dictates
Physical Requirements
Physical Requirements

Hours Per Day

Lifting Requirements

Frequency

Sitting

2-3 hours

Lifting 0 - 15 lbs*

Continuously

Standing

4-5 hours

Lifting 16 – 50 lbs*

Frequently

Walking

4-5 hours

Lifting 51 - 100 lbs (2+ persons)

Occasionally

Stooping

2-3 hours

Lifting Over 100 lbs (2+ persons)

Occasionally

Crawling

2-3 hours

Kneeling

2-3 hours

Carrying Requirements

Frequency

Bending

2-3 hours

Carrying 0 - 15 lbs*

Continuously

Reaching (above your head)

2-3 hours

Carrying 16 – 50 lbs*

Frequently

Climbing

0-1 hours

Carrying 51 - 100 lbs (2+ persons)

Occasionally

Grasping

4-5 hours

Carrying Over 100 lbs

Never

Auditory/Visual Requirements

Frequency

Pushing/Pulling Requirements

Frequency

Close Vision

Continuously

Pushing/Pulling 0 - 15 lbs*

Continuously

Distance Vision

Continuously

Pushing/Pulling 16 – 50 lbs*

Frequently

Color Vision

Frequently

Pushing/Pulling 51 - 100 lbs*

Frequently

Peripheral Vision

Occasionally

Pushing/Pulling Over 100 lbs

Occasionally

Depth Perception

Frequently

*Identifies the physical requirements that team members perform without assistance.

Hearing

Continuously
.