Technical Lead Audio Visual - Fenway Park
Boston, Massachusetts
Job ID: TECHN06744
Overview
Our Technicians enjoy the opportunities to work with innovative and cutting-edge technology on a daily basis. From setting equipment as elaborate as an LED wall to simply ensuring cable is properly run through the venue, our Technicians are the foundation of the events we build and bring to life. They ensure that each event is flawlessly executed, and work with the rest of the team to setup and strike down each event in a timely manner. At PSAV, customer satisfaction is our highest priority, our Technicians play an integral part in establishing a positive relationship with each of our clients.
Full Time
Travel: Minimal (if any)
Success Profile
Here are some of the top qualities that will help you achieve success in this role:
Customer Focus
Desire to Learn
Drive Results
Technicial Aptitude
Responsiveness
Hospitality
Other Important Traits
Communicator,
Team Player,
Organized,
Enthusiastic,
Versatile,
Self-starter,
Multi-tasker,
Efficient,
Safety Conscious,
Professional
The ability to put on the big shows that my hotel plans out or to teach the incoming technicians how to make these shows happen is why I really like the hustle and bustle of my day-to-day as a Technical Lead.
Purpose, Mission and Core Values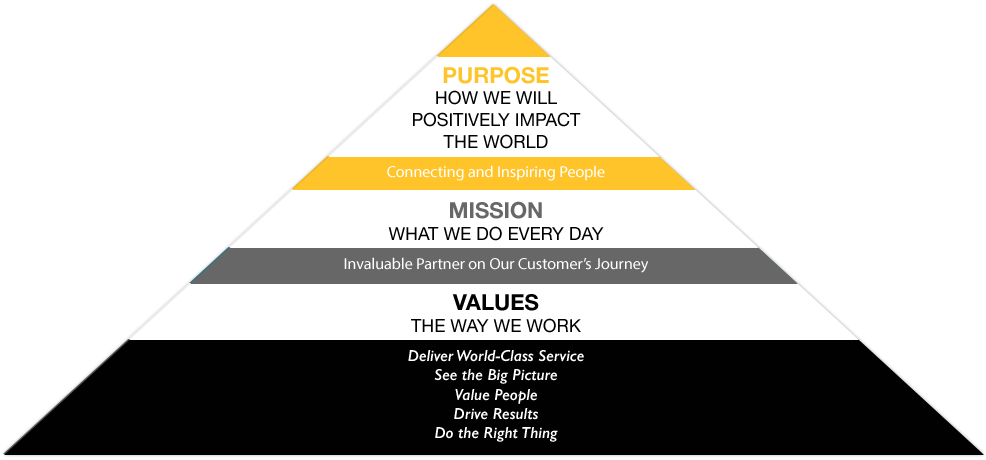 Purpose
How we will positively impact the world
Connecting and inspiring people
Mission
What we do every day
Invaluable partner on our customer's journey
Values
The way we work
Deliver world-class service. See the big picture. Value people. Drive results. Do the right thing.
Rewards
Paid Time Off

Vacation Days
Paid Holidays
Floating Holidays
Sick/Personal Days

U.S. Benefits

Medical, Dental, Vision and Life Insurance
Health Savings & Health Reimbursement Accounts
Flexible Spending Accounts
Employee Assistance Program
Retirement Planning Options (401k)
Career Wear Reimbursement
Part Time Regular Benefit Offerings
Variety of Volunteer Benefits
Commuter/Transit Benefit


Rewards/Incentives

Premium Recognition Program (CenterStage)
Performance Incentive Plans (GEI Bonus)
Employee Referral Program
Annual Merit Evaluations

Training & Development

Classroom/On the Job Training
PSAV University
Career Pathing

Mobility

Relocation
Global Transfer Opportunities
*Benefits eligibility varies upon position and/or full/part time status.
Responsibilities
Job ID TECHN06744
Date posted 01/09/2020
Key Job Responsibilities

Equipment Operation
Responsible for accurate and timely setup, operation, and breakdown of intermediate audiovisual equipment.
Troubleshoot technical issues and resolve problems quickly as they arise.
Complies with all Company security and safety measures.
Ensures equipment is secure from theft and/or damage when in use.

Customer Service
Provides excellent service and strive to exceed the expectations and needs of internal and external customers.
Be a leader, mentor and coach for other Technicians on PSAV's Delivering World Class Service philosophy.
Maintains a positive relationship with all clients through effective communication.
Meets with guests on site to ensure that their needs are met and the equipment setup is working properly.
Monitors events and checks in on customers throughout the day.
Understands and fosters the hotel/client relationship.

Technical Ability
Understands the technical aspects of the job and demonstrates advanced operational ability to troubleshoot and problem solve with equipment and software issues.
Anticipates equipment challenges and changes in a timely and professional manner.

Systems Knowledge
Understands company processes, follows procedures and completes systems entry and paperwork accurately.
Uses the equipment sheets to determine the equipment scheduled for set up and for strike.
Interacts with other staff and outside vendors for equipment.
Increases revenue by utilizing floor up-selling techniques.
Work with clients to finalize invoices.
As needed, work within PSAV systems and applications